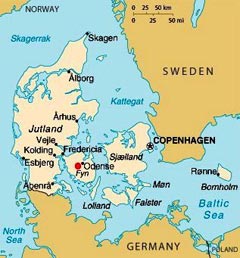 The Family is:
Simon, Mette & Mike. 4 Cairns.
We live in a small town called Tommerup on the middle of the the island of Fyn (Funen) in Denmark. We are connected to Jylland (Jutland) and Sjælland (Zealand) by bridge. Simon was born in 1989 and is our only child. His debut at a dog show took place at the age 3 weeks old. He now lives in Odense.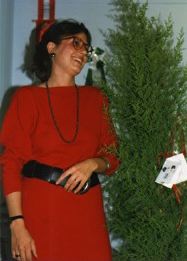 Mette was born in 1961. Dogs have always been a large part of her life. In the beginning baby sitting and going for a walk with the dogs in the town where she lived. At Christmas and on her birthday, her highest wish was a dog. Finally in 1972 her family bought a poodle, Niki. In 1981 when Mette and Mike shared their first appartment, Mette finally persuaded Mike to get a dog a Cairn of course: Kibbo Kift Tresco Teddy from the well known breeder of Cairn- and Irish Terriers: Mrs.Tove Lundby. During the following 3 years we had 3 Cairns.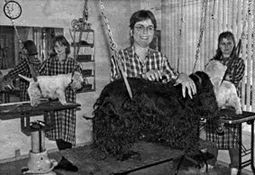 Due to her interest in dogs, Mette in 1985 served her apprenticeship as a dog trimmer with Peter Hage "Doseringens Hundebad" Top trimmer & handler of Terriers in Denmark and Europe. In January 1988 Mette started her own doggrooming salon: "Odense Hundesalon" and this has been her living since.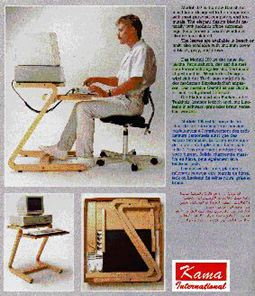 Mike was born in 1960 in Palo Alto, California and came to Denmark in 1970. In the mid 80's he and a partner had a production and export of computer furniture. After working in a furniture company for a couple of years, Michael started Odense Hund & Kat in 1990. Interests: Badminton, playing cards with his friends and of course his MAC.
Together of course we all spend quite a lot of time with our Cairns at home and at dog shows.