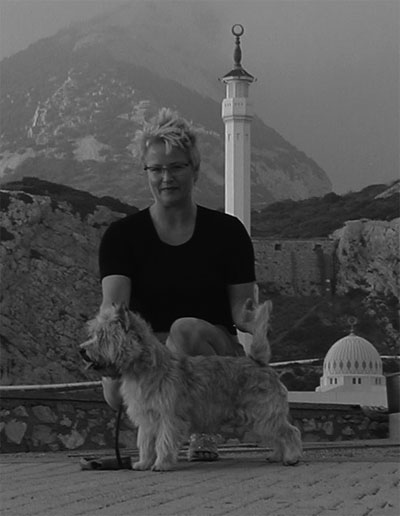 dkch bwsg03 besg04 finch dchvdh gbzch intch ltch lvch lvw06 luxch estch btw06 baltch dchklb pw07 usch ptch sich
Zalazar Yahoo
01.09.2000 - 28.01.2010.


Thursday 28th Jan 2010, we got a very very sad phone call ........ Ringo was no more!
It turned out that he was incurably ill with cancer and Ghita had to take the hardest, but the right decision to put him to sleep. We were informed that Ringo was sick, but it was only after investigation by the Agricultural University, that the diagnosis was made.
Ringo was born in a litter of 4 puppies, 2 of each sex. Father is ch ¨ Tam O'SHANTER's In The Nick Of Time ¨ with whom Ringo came to share his life, and he is fortunatly still in fine form. His mother Zalazar Special Edition was, in addition to Y-litter, also the mother of our W-litter, before she moved to Ireland.
We kept Zalazar Yummy Yummy, who is the mother of our ch Zalazar La Belle. Ringo was fortunately the father of several puppies, including ¨ Sweet Beauty Keswich Codlin , which has already done well in the ring. Although we did not manage to use Ringo in our breeding ....... we did try several times, unfortunately without success.
Ghita and Ringo had a fantastic collaboration when they were in the ring and they have been on a lot of traveling together. All these tours and exhibitions have led to Ringo being the Cairn Terrier who has the most registered national championships in addition to various sieger and winning titles.
We send Ringo's owners our warmest thoughts and thanks to Ringo having a good life among people who loved him.