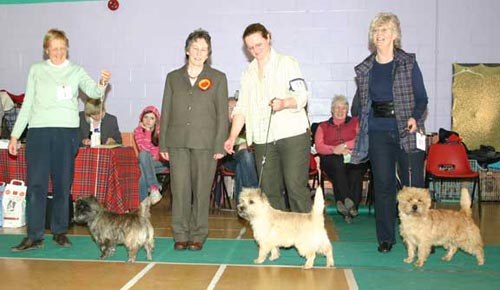 Zalazar Unzipped! At Starveren went RBD & RBIS at the MCTC Limited Show. Judge: Karen Evans (Kapplegill)
Photo: Alan Firth

See resultats and photos here

Feb. 23 "Uzi" was at North of Ireland Championship Show, winning his class.
Judge: Fiona Cameron (Stryveling)

"Eye-catching red dog in excellent coat and condition. Good head. Good neckline and layback of shoulders, level topline, correct tailset. Good spring of rib. Strong quarters. Drove well from behind."