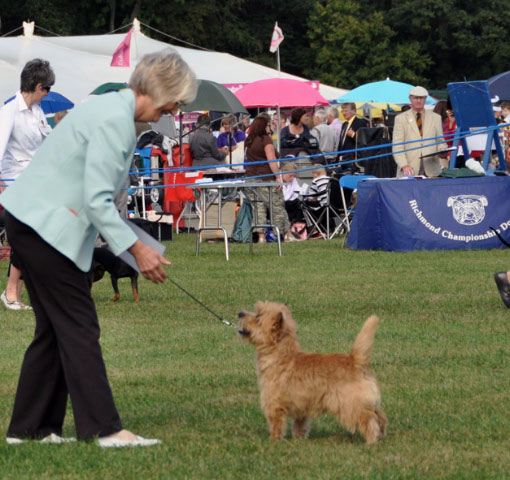 Mary Middlehurst sendte mig den dejligste SMS, som jeg modtog på havnen i Alanya,Tyrkiet i dag den 12. September 2009 at Uzi, Zalazar Unzipped! At Starveren havde vundet CC og BIR på RICHMOND CHAMPIONSHIP SHOW 2009 under dommer Elaine Short (Glenchess)
Stort tillykke til Mary & Uzi!
Foto: Graham Peers
"Middlehurst's Zalazar Un Zipped! At Starveren Imp dnk Red, red coat all male who today commanded the class Does not disappoint on the table. Presented to perfection. Has correct front with forechest and depth of brisket Good spring of rib level topline kept on the move and tail set at one o' clock. His head has a good stop and balanced muzzle with dark well set apart eyes, neat ears. To nit pick could be a little longer in back. CC and BOB
"